Video explains how you can use it every day, because of its super lightweight design and how it fits your face.
Experiences using the product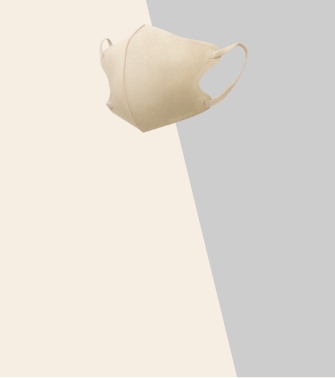 *You may not be able to view some models.
Natural color you can use in all seasons

Product lineup now available in four colors!
Natural Beige, Ash Gray, Soufflé Pink, and Pearl White!

Super lightweight design, so it has lightweight comfortable feel.

3D space around the mouth
There is a space around the mouth to reduce the sense of pressure and make it easy to breathe.

Double-fit curve structure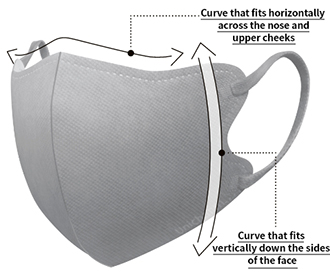 The curved structure fits your face to reduce gaps!

Virus droplets cut filter® blocks thoroughly!

6-mm-wide slim soft ear loops won't make your ears hurt
Unicharm Cho-Kaiteki® Mask SMART COLOR
Series
Shape
Size
Cho-Kaiteki® Mask

Small
Medium
Slightly large
Cho-Rittai® Mask

Small
Medium
Large
Cho-Kaiteki® Mask
for Kids

For preschoolers

For lower elementary school students

For upper elementary school students
Cho-Rittai® Mask
for Kids

White
Pink
Cho-Kaiteki® Mask
Smart Color

Medium
Transparent Mask
Unicharm
Face Visible Mask

Medium
Basics of selecting a mask: How to measure face size
Here is a method for easily measuring the size of your face, so you can select the mask size that fits you. The only thing you need is a ruler, so please try it.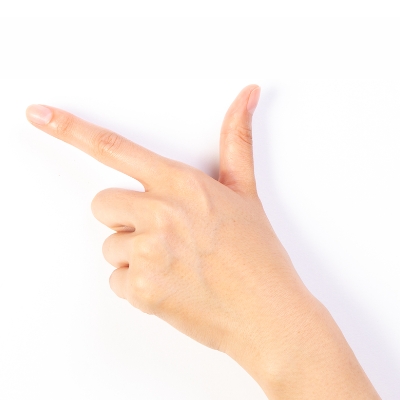 1. Make an "L" shape with your thumb and index finger on one hand.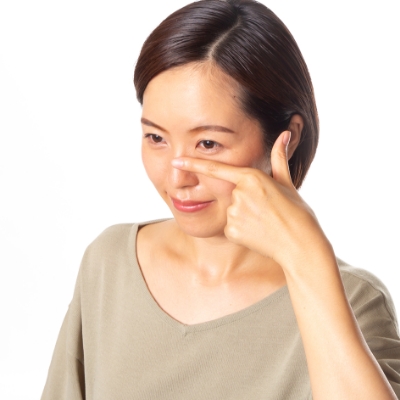 2. With your fingers in that "L" shape, touch the tip of your thumb to the part of the ear where the top starts to arch up away from your face. Then touch the tip of your index finger 1 cm below the top of the bridge of your nose.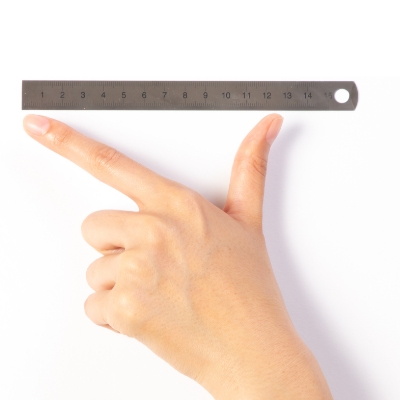 3. Use a ruler, etc. to measure the distance between the tip of your thumb and the tip of your index finger, and that is the guideline for the size.
*Size guidelines for Unicharm Face Visible masks will be shown separately on the product page.
| | |
| --- | --- |
| Measurement results | Recommended size |
| 9-11 cm | For kids |
| 10.5-12.5 cm | Small |
| 12-14.5 cm | Medium |
| 14 cm or larger | Slightly large / Large |
After you measure your face, use the table below to select the mask size. For example, if your measurement result was 11 cm, it would be the mask for kids or the small size, and if the result was 14 cm, it would be the medium or large size.